Have you ever drunk pure spring water from a well? Do you know the feeling of being woken up in the morning by birds singing and the smell of freshly baked bread from the bread oven? There is a Slovenian proverb that says love goes through the stomach. At Zaplana, you will feel the love with authentic homemade dishes, straight from your own or your neighbour's garden and tree. Local caterers make sure you can enjoy fresh, homemade food in the pantry every day.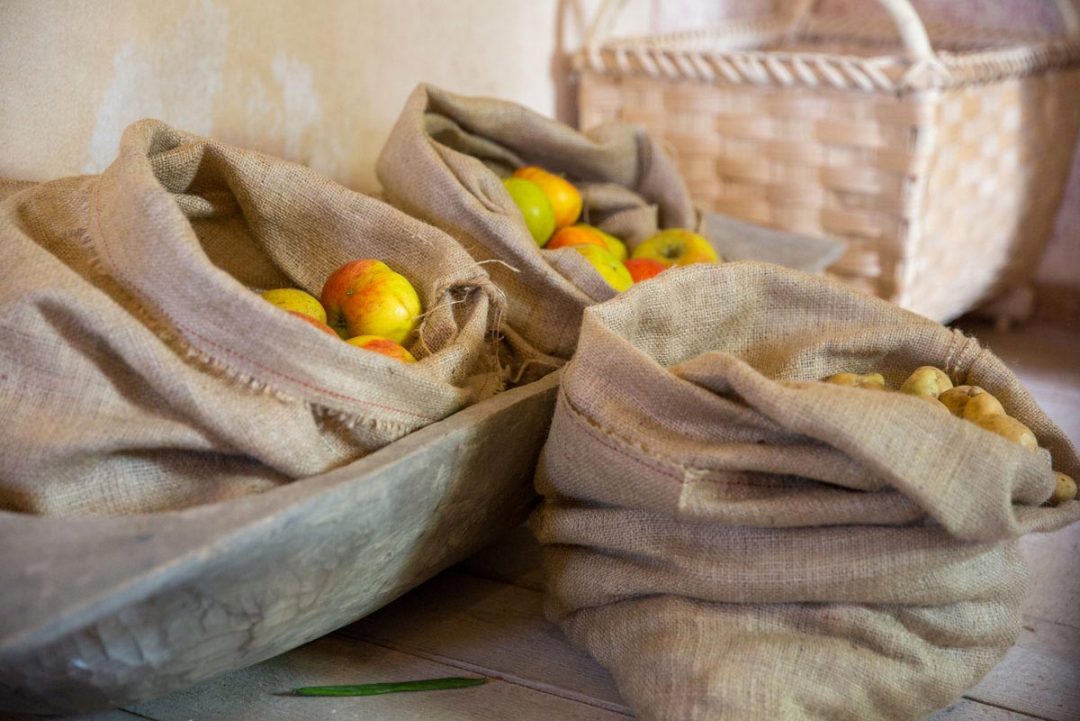 At Zaplana, you can taste indigenous old and traditional varieties of Slovenian apples, pears, plums and cherries. You can also enjoy picking hazelnuts, chestnuts and berries in the midst of unspoilt nature, as long as you don't eat too many at once, as it's hard to resist delicious wild strawberries or raspberries. On those days when the fruit is not ripe, try dried fruit, hazelnuts and walnuts from Zaplane, which are especially good on cold winter days.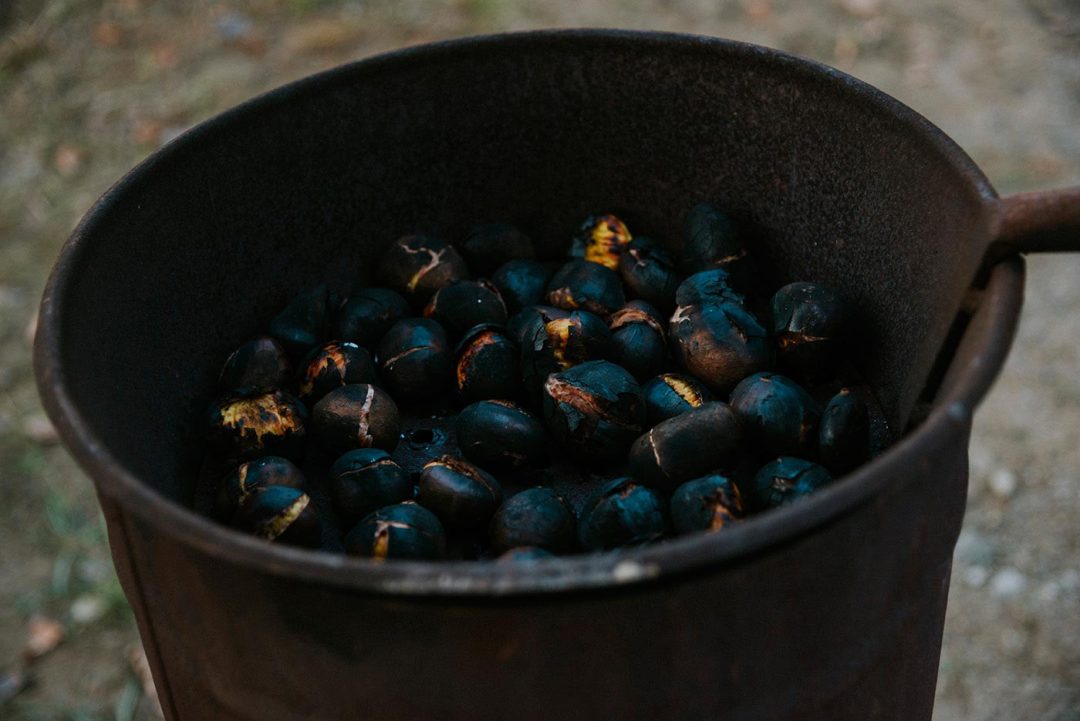 Chestnuts to the cranberries
People in these parts have always loved roasting chestnuts, which is why chestnuts appear in various phrases and metaphors. "Hot chestnuts" means a delicate matter, and "going to the coals to get chestnuts" means that someone has done a dangerous job. In autumn, when the many chestnut trees on Zaplana ripen, you simply must try freshly roasted chestnuts.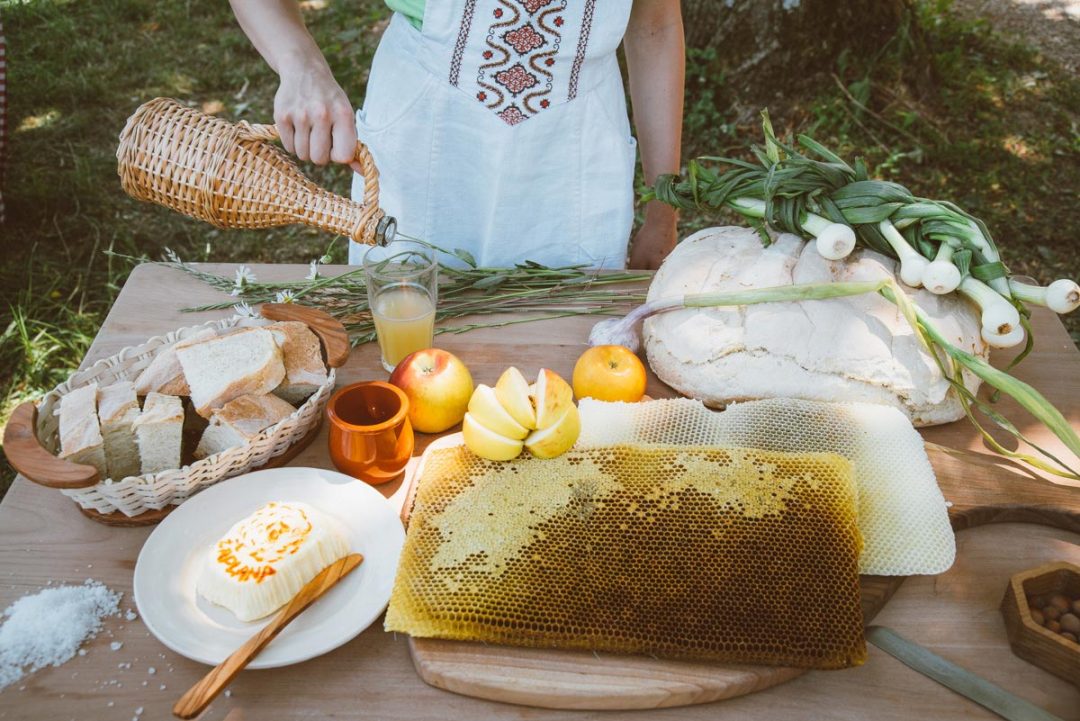 The Zaplana apiaries are home to native, protected Carniolan bee. Their hives are simple and breathe in harmony with nature. We offer bees a lot of freedom and the most pristine natural environment possible. As they wander from flower to flower, they make sure we can enjoy their annual harvest. If they are successful, in Slovenia we like to say that the axe fell in the honey – that means we were lucky, because they gave us home-grown honey and many other bee products.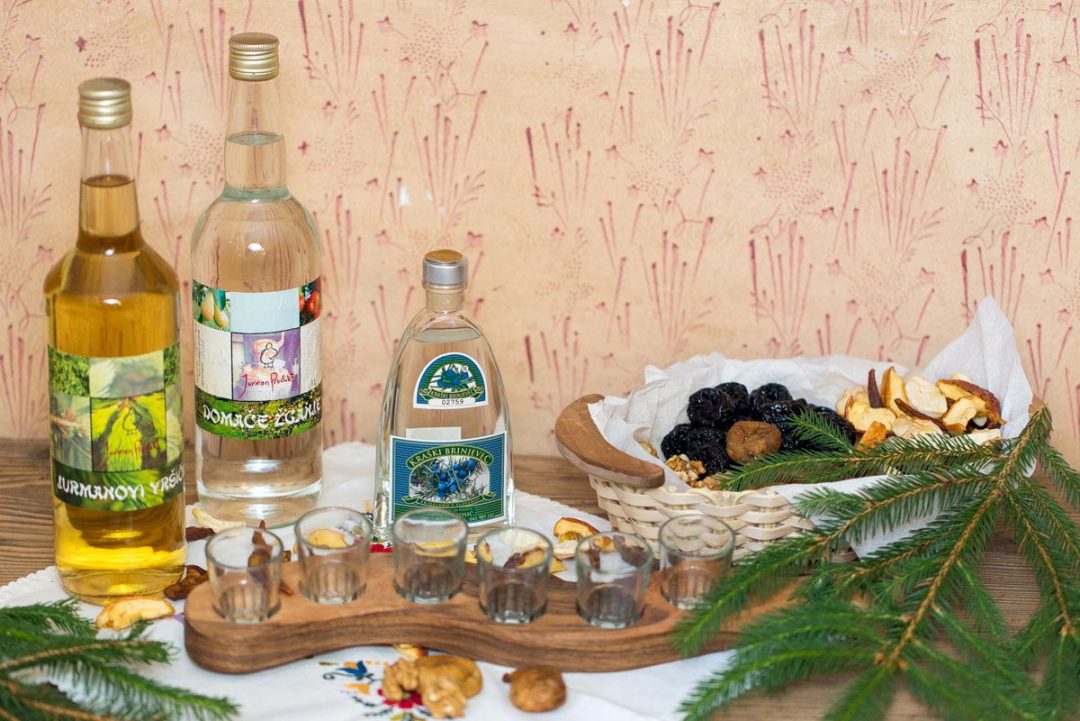 Since ancient times, distilling has been a popular autumn activity around here, as many types of fruit ripen then. The best spirit, or 'schnapps' as it is known at home, comes from the tepka, mustard and William's pears, to which apples are added. Try your neighbour's Cotka spirit. But you might be convinced by our Onegovček homemade spirit. A shot of homemade spirit is especially useful on cold winter days, and you'll definitely want to try it when you arrive in Zaplana. You might even find it in your home pantry, it's worth a look.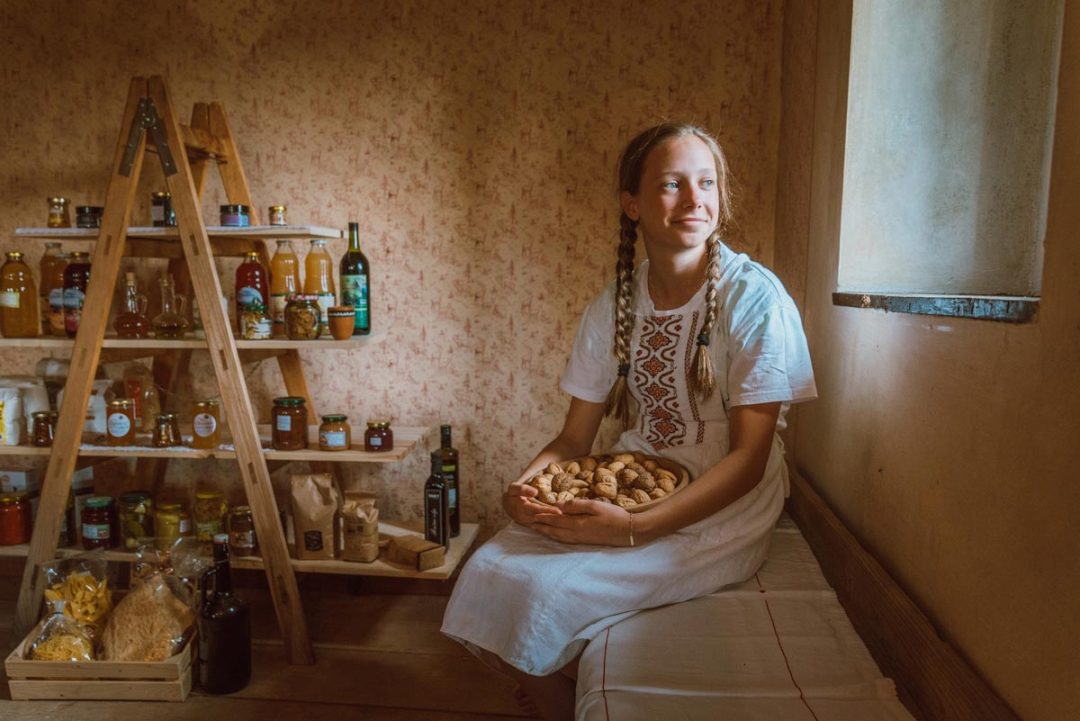 Pantry is an old term meaning food storage. At Zaplana, you will find a special larder where you can buy homemade, local products from Zaplana and the surrounding area. There's fresh milk, butter, cottage cheese, eggs and bread every day. Enjoy excellent apple juice, the famous Slovenian culinary speciality Žlikrofi from Idrija, and strudels with prunes. Sweet tooths will love the variety of jams, biscuits, homemade walnuts, hazelnuts or chocolate with hazelnuts. Homemade herbs and teas are also available for your well-being. Take a peek into the pantry and help yourself.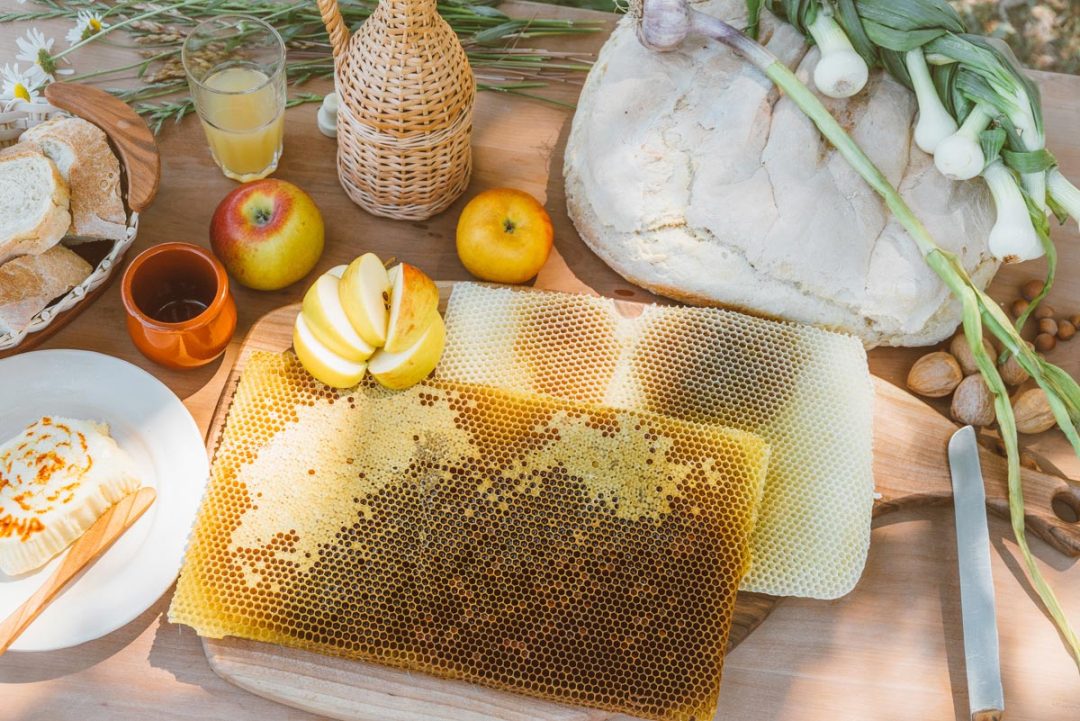 The traditional Slovenian breakfast usually consists of bread, butter, honey, milk and an apple. Bread made with homemade flour and baked in the traditional way in a bread oven is so delicious that you simply have to try it. Various local bakers around Zaplana bake a wide variety of breads, which are waiting for you in the pantry.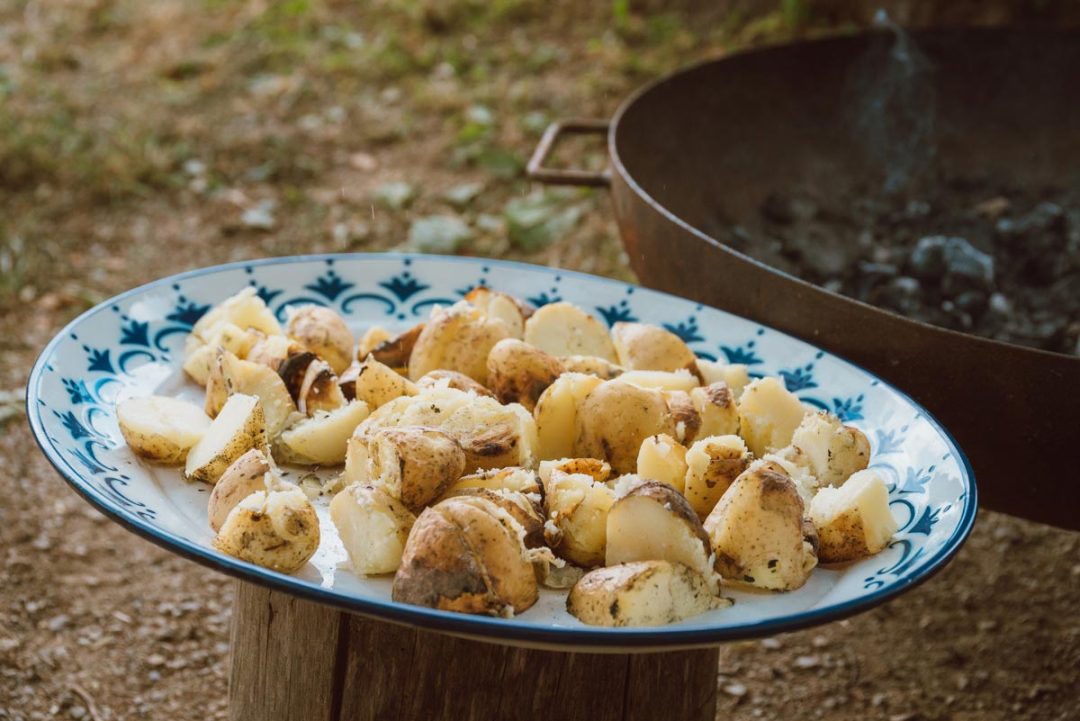 At different times of the year, Zaplana will take you to hidden corners where you can pick forest fruits such as hazelnuts, chestnuts or mushrooms (beware, don't do it alone if you don't know mushrooms!). Under a large lime tree, with views for miles around, Zaplana is the ideal place to roast potatoes or chestnuts under a mild sky. And if at the end someone tells you that "you have potatoes", it means that you have been incredibly lucky to have come to Zaplana above Ljubljana.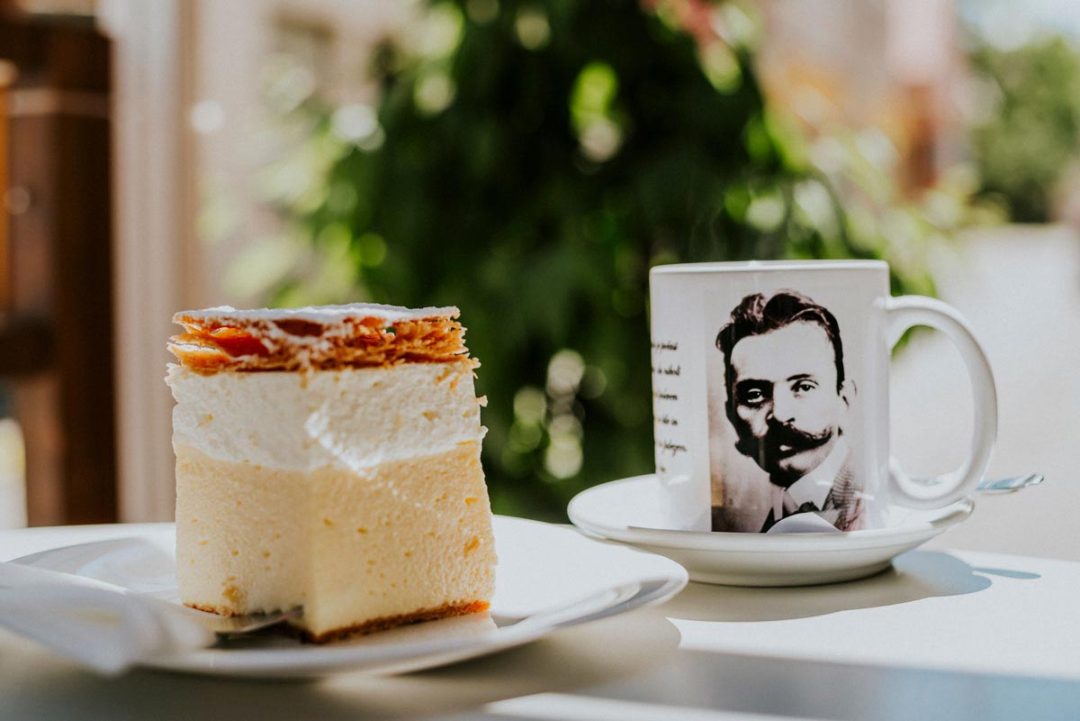 The Berzo pastry shop has been operating in the middle of Vrhnika since 1932, where you can enjoy the most delicious kremšnita and a cup of Cankar's coffee. "A Cup of Coffee" is the title of one of the most famous poems by the great Slovenian writer Ivan Cankar, who was born nearby, on a hillside. So, when you visit the patisserie, be sure to visit Cankar's birthplace.